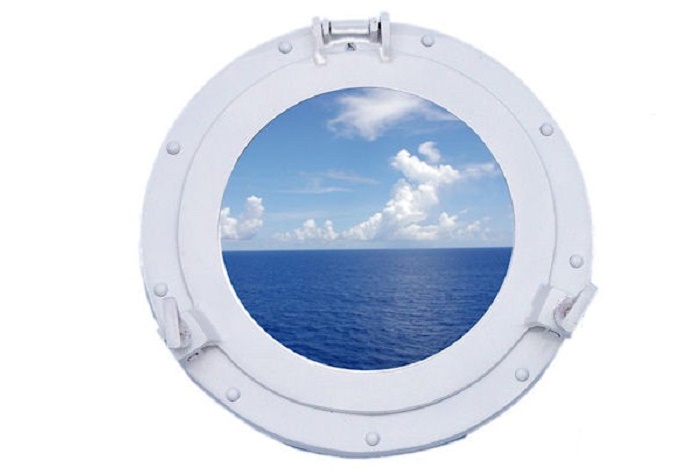 Image Credit: http://www.yachtsofstuff.com/userpostings.asp?xID=yachtsofstuff&cexs=ntmirror&Start=31http://www.yachtsofstuff.com/userpostings.asp?xID=yachtsofstuff&cexs=ntmirror&Start=31
The porthole is a tiny circular window which can be found in the side of a ship. Sometimes these portholes are open and are occasionally fixed. You can explore portholes at several places in a ship. Generally people prefer rooms with a porthole while travelling in a ship. A porthole allows them to witness the natural sights of the sea and also lets in the light and fresh air. These silent holes have slowly altered to a variety of decorative and usable gift items. These marine frames make wonderful spectacular items which add elegance to living rooms or even your office place. It adds marine charm to the living space and also makes a good gift for a maritime lover.
Porthole Frames Handicraft
At present these portholes handicrafts are used as the priceless and memorable ornamental gifts items. Some of the important porthole gifts are porthole mirrors, porthole frames, porthole tables, porthole clocks, tall ships etc. These porthole frames are generally hand painted and are designed from bronze powder and resin. The painting includes the painting of marine related objects like lighthouses, passing clouds etc. They are designed after anything and everything a person loves to see in the sea. These paintings add a long lasting beauty to the maritime decor.
A porthole frame not only adds splendor to the place, but also takes a person into the deep and isolated world of oceans. One can explore a wide variety of porthole frames that adds beauty to the place. These porthole frames are designed with extremely detailed and splendid designs. Oceanic art scenery is affixed behind the glass in porthole frames. A porthole frame is available in different shapes, sizes and designs. These marine frames can be given a personalized touch by adding your photo. You can be more creative to choose wonderful porthole frames and display it on the walls of your home.