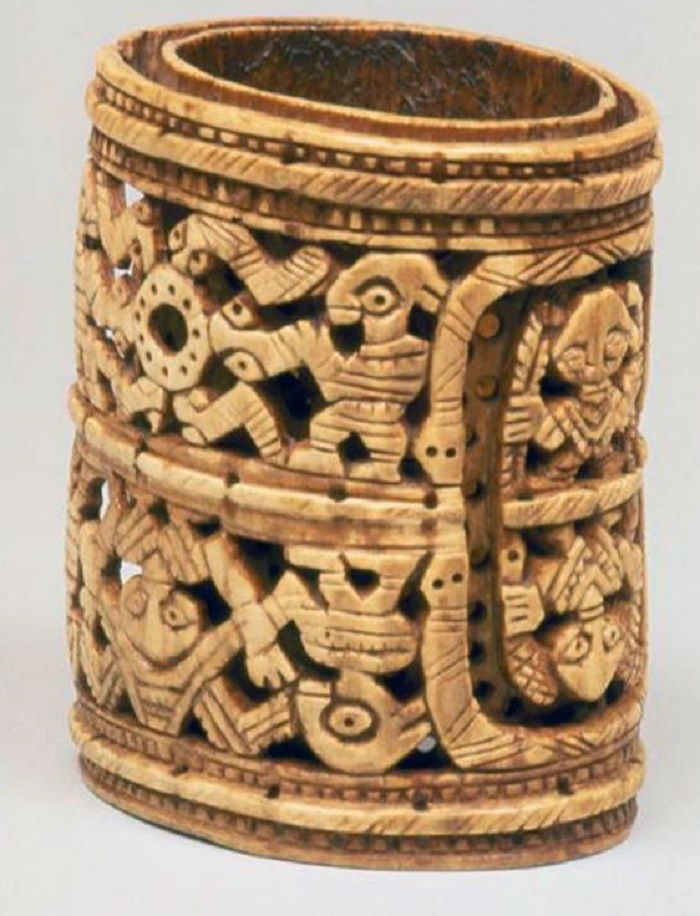 Image Credit: https://www.pinterest.com/pin/145522631684758324/?lp=true
Armlets otherwise known as arm rings are ornaments that are worn around the upper part of the arm. Historically, only men wore armlets and were mentioned as 'rings' rather than an armlets particularly during the bronze age. Women were influenced by it, and started wearing armlets which were usually shaped like snakes, lions, crocodiles, etc. It sometimes resembled a bangle, but was a few inches bigger than it. People also believed that anklets would ward off evil and bring good luck.
Handcrafted Wooden Armlets
Armlets are made from different materials like stainless steel, gold, silver, glass, shells, plastic, lac, wood, etc. Among these, wooden armlets are renowned for their well-designed and graceful looks.
Different types of wood were used in making armlets and they are usually handmade and hand painted with natural or vegetable colors. It is also made by arranging a string of wooden beads on a string. The ends of the strips are left loose and can be tied on the upper part of arms. Sometimes glass beads and plastic beads are combined with wooden beads which makes it a cynosure of all eyes. It is also custom made according to the needs of the customer.
Now-a-days, women and girls have started liking wooden armlets as it looks very trendy and is very helpful in showing their healthily developed arms. Wooden armlets look trendy with both traditional and modern outfits Craftsmen are very particular that both the traditional and contemporary look is not lost when crafting these armlets.